Banco Sabadell has a customer-centric relationship-based business model with distinct personal goals that are focused on value creation. Sale processes are based on high quality advice and materials. The relationship model is supplemen­ted with specific product campaigns designed with a focus on the customer.
Banco Sabadell believes that the relationship with custo­mers should be a long-term one based on trust and authenti­city. For that reason, Banco Sabadell focuses on the customer experience as a means of standing out from its competitors and achieving profitable growth, and aims to become a leader in all areas.
The bank is committed to quality of service and the results of various surveys show positive results.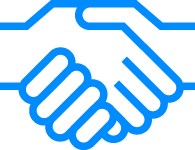 Customers
Millions of customers
11.4
+78.1% 2015/2014
Branches
2,873
Source: STIGA, Customer satisfaction surveys. Data corresponding to December 2014 and December 2015.
Customer satisfaction with Banco Sabadell
Service quality index
Source: STIGA, EQUOS RCB Analysis of objective quality in banking branch networks, Q4 2015.
BS strengths
The strengths of Banco Sabadell are set out in the chapters of this annual report, apart from those that are detailed in this chapter (identified by (*)).
Acknowledgements